Archive of Obsolete Objects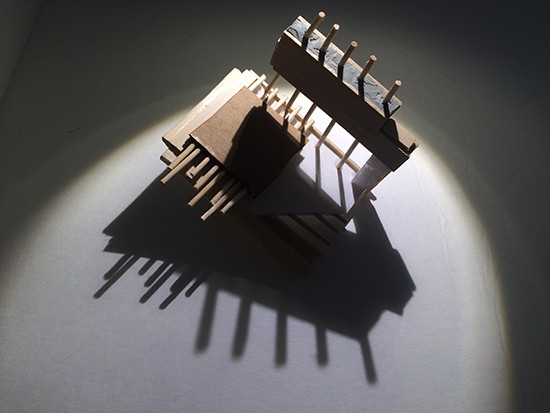 Project title:  Archive of Obsolete Objects
Course title: Design Studio II
Professor/Instructor: Allegra Pitera
Students: Tony Vannoy and Angela Lazarte
Course description: As the second part of the first year of architecture design studio, this semester will continue investigations of design processes with the addition of the study of color and color theory. While Studio projects themselves may not be entirely digital, students should be embracing digital techniques learned in Vis Com2 and experimenting with new media with their Studio projects. The abstract quality of the projects is based on past teaching success as well as observation of Best Practices for architecture students' learning outcomes. Through an intense, rigorous, and playful studio process, students are engaged with a range of problem-solving projects which focus on the process of design, design principles and the development of visual and architectural ideas. The translation of those ideas being architectonic form. Students will develop the technical skills necessary both to construct form as well as communicate design ideas both visually and verbally.
Student work description: This image is the result of a hybridization of work created by hand with the advantages of a digital tool. Woven in to the Detroit Fitzgerald Revitalization neighborhood context, the Archive of Obsolete Objects project is both macro and micro in scope. Students are tasked 
to: 1. Examine the effect time has on an object that may no longer be useful and how that context would impact the design of an archive to celebrate it, and 2. Design a small community gathering space and park as part of the project that tie in to the esprit of the proposed Fitzgerald Revitalization project. Utilizing a drone that provided pictures of the existing site, students digitally merged their designs in the site, as a vehicle for design visualization. The pedagogy is rooted in iterative processes that sequentially build on architectonic learning outcomes while addressing community needs and contexts.